Reality TV is already changing: a black Bachelor, Live PD and Cops cancelled, and more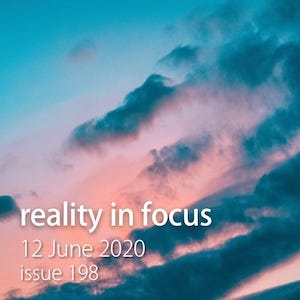 Dear newsletter subscribers,
Last week, I wrote that, while reality TV contributes to systemic racism, it can also be part of the solution.
Since then, these things happened:
These are all important changes and actions, and very welcome changes! But the fight isn't over yet, of course.
Cops is still streaming 24/7 on a ViacomCBS-owned platform.
CBS appears to be casting an all-star season for Big Brother 22, and the show's alumni pool is littered with people who've said and done awful things, from racism to homophobia to misogyny. Will CBS cast any of those people? Will they have new rules about what is and isn't allowed?
A&E's statement about Live PD's end suggest the show could come back.
Before Live PD was cancelled, I published and analyzed the show's contract with police. What's there may surprise you, like how much control both officers and police departments had over what was filmed and shown.
Ultimately, these are welcome shifts, but it's just skimming the surface; the roots of the problem go much deeper. For example, The Bachelor needs to make sure its production is diverse, so that the people producing and editing the show aren't just the same white people who've been doing that for 18 years and 40 seasons.
Okay, it's time for an awkward segue to other news.
More important stories have taken priority this week, but I'm looking forward to continuing with my Survivor Borneo rewatch and recap series soon.
Among the shows premiering this week was a new season of Netflix's Dating Around (I loved season one) and History's Alone.
And in case you missed it, here's my summer 2020 reality TV schedule and guide, which gets thinner as summer wears on.
That's all I have this week. Be well, and keep fighting for what's right.
best,
Andy
---
🌄 This is Reality in Focus issue 198, first sent 12 June 2020, and it does not have the energy for Big Brother and its nonsense this year.

💻 This newsletter is hand-crafted in Florida by me, Andy Dehnart, and is supported by reality blurred patrons and paid subscribers to this newsletter. Please consider becoming a patron or upgrading your newsletter subscription!
💌 If you like this newsletter, forward it to a friend! If you're that friend, you can subscribe here!
✅ Bookmark realityblurred.com and visit daily for the latest of my reality TV news analysis, reviews, and commentary.

📷 Photo of clouds by Marie-Michèle Bouchard