Shark Tank + Masked Singer news, reality TV Emmy nominees, Canada's Drag Race, and more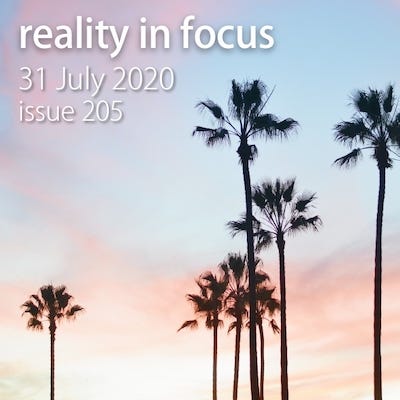 Dear newsletter friends,
On Monday, I was scheduled to be on a Southwest flight to Los Angeles: the start of another 2.5 weeks in Los Angeles, a trip I've made twice a year since 2008.
Alas, I cancelled that flight, as the Television Critics Association summer press tour was also cancelled. It's not safe to gather hundreds of critics in one room for several weeks, with a parade of producers, actors, publicists, and others coming in and out. And then there's living in a hotel, and traveling, and bringing people from all over the country…
I will miss it, because those in-person connections have been so critical to my reporting and understanding. (You can see some of what's resulted from past TCA press tours both here and here.)
Somehow, these past five months have blinked by, so I'm sure I'll be back in L.A., pumped full of vaccine, before I know it.
Some parts of Hollywood are charging ahead: Big Brother 22 starts with a live premiere next week, and both The Bachelorette and Love Island are being filmed at hotels.
There was news this week about two other network reality shows: Shark Tank and The Masked Singer will start filming soon.
And The Real Housewives of New York City will end this drunken season with a live, in-person reunion.
Somehow, it's not safe to film one cast member at a time for pick-up interviews—those have been filmed remotely, and awkwardly inserted into episodes in the latter half of this season—but it's safe to gather them all indoors for hours and let them yell at each other, and spray droplets everywhere?
So yes, I'm worried! While I'm being doom and gloom, here's some optimism: We Can Eliminate Covid-19 if We Want To.
It'd just take four to six weeks, a little creativity, and the will to do it. Of course, that's will that neither our leaders nor we in America seem to have. Oh shit, there I go again with the doom…
If you haven't been re-watching Survivor: Borneo along with me this summer, and you want to check out just one episode, so far I'd suggest that be episode 9 (the whole season is on CBS All Access, and free with Amazon Prime).
This week's episode (well, this week minus 20 years!) had real strategizing, Probst asking hard questions, and two great challenges—I wish the Survivor team would repeat these season-one challenges! Plus, the Richard Hatch, strategist and villain, really emerged this episode.
Here's my full recap, which also covers how Hatch's nudity made other people uncomfortable, and how Probst asked him about that at Tribal Council.
This week, I reviewed Canada's Drag Race—or at least, shared my thoughts on the first couple episodes, which aired Monday. I really loved how modernized it is, and look forward to seeing more.
That show was one of more than a dozen new and returning reality shows that premiered this week.
On Tuesday, Emmy nominees were announced. And this week, we found out that the Emmy ceremony will be entirely virtual.
In reality TV, unscripted, and documentary categories, there were some familiar nominees, but also some great surprises, and nominees that include Tiger King, Love is Blind, We're Here, Cheer, and A Very Brady Renovation.
See all the Emmy-nominated reality shows and hosts here.
This weekend, I'm hoping to watch and review Indian Matchmaking and Love on the Spectrum, plus The CW's import of Taskmaster.
I'd hoped to watch them earlier, but I'm in a place where it feels like a huge effort to start something new. I'd rather settle into the comfort of old favorites, or something that I don't have to think about. I don't think I'm alone in this, or in being exhausted despite doing nothing. I guess a pandemic will do that to us.
I hope you're doing well, and enjoying whatever you're watching! Have a terrific weekend.
best,
Andy
---
🌄 This is Reality in Focus issue 205, first sent 31 July 2020, and it misses LA but is glad to have missed Thursday's early-morning earthquake, because it prefers natural disasters that give advance warning.

💻 This newsletter is hand-crafted in Florida by me, Andy Dehnart, and is supported by reality blurred patrons and paid subscribers to this newsletter. Please consider becoming a patron or upgrading your newsletter subscription!
💌 If you like this newsletter, forward it to a friend! If you're that friend, you can subscribe here!
✅ Bookmark realityblurred.com and visit daily for the latest of my reality TV news analysis, reviews, and commentary.

📷 Photo of palm trees in Los Angeles by Caroline Hernandez